While ethnic rap and hip-hop artists can have a difficult time breaking into the U.S. market, it's not impossible.One has only to look at pop and R&B artist Jay Sean — who resides in the U.K. but is of South Asian descent — as a perfect example.The newest protege to try and break the barrier from Europe to the U.S. is a 19-year-old Asian female version of Eminem named Abie Flinstone.Hailing from Southern Davao in the Phillippines, but currently residing in Lommel, Belgium, Flinstone says she is determined to make a name for herself in the streets and across the nation.And...
---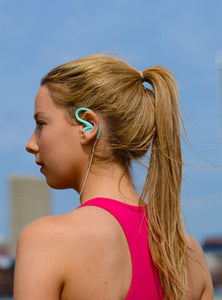 These days, working out is almost impossible without some source of music. When's the last time you went to the gym without your iPod? While music and exercise have always paired well together, new studies show real benefits. Whether you jog, lift weights or take yoga classes, music—including how you get it—is critical to a good workout. Research from London led by the deputy head of research at the School of Sport and Education at Brunel University, Costas Karageorghis, found that music at the right tempo can increase motivation and lower your perception of physical effort. Other data supports similar...
---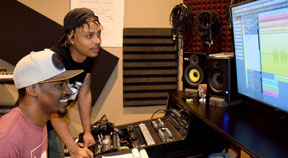 Artificial intelligence (AI) is everywhere, and more markets recognize AI's potential to help businesses achieve greater results in less time. The music industry in particular is embracing how AI can help increase productivity and foster creativity.DigiTrax Entertainment is one company on the forefront of the AI in music movement, using AI and machine learning to analyze and create new music.The DigiTrax flagship program, Music Builder, has proven so popular that company leaders will participate in the highly exclusive National Association of Music Merchandiser trade show in Nashville, TN this summer after winning the semifinal round of the 2018 InnoSTARS Competition...
---
Enhancing a once-in-a-lifetime event, such as a wedding proposal or ceremony, with the right song takes the experience to a whole new level. It adds a personal touch that makes for ongoing memories, as couples have the opportunity to play the song at anniversaries or other special events through the years. Just in time for anyone planning to propose on Valentine's Day (or any day), an original song called "The First Time," by Del Henry, makes its debut February 1, 2019, on multiple channels, including iTunes, Amazon Music, Apple Music, Tidal, Spotify, Pandora, YouTube Music, Google Music Store, Shazam, and...
---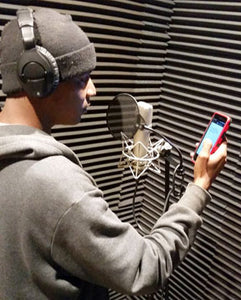 DigiTrax Entertainment, a pioneer in the music technology industry, brings its artificial intelligence (AI) expertise to the popular hip-hop segment.With the introduction of KR38R Beats, a unique AI product specifically geared to the hip-hop artist, DigiTrax recognizes the importance of hip-hop music and how it is a great fit for AI technology. The company has paired with Spotlite, a popular and established singing performance app, to create "Rapping with the Robot," a contest for aspiring hip-hop artists.The contest is scheduled to begin on Thanksgiving Day and end on New Year's Eve.Prizes include an all-expenses-paid recording session, with professional production and...